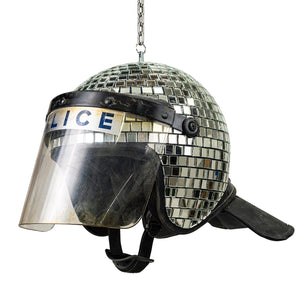 Currently Out of Stock
This home entertainment lighting system is made from an old Police riot helmet and approximately 650 little mirrors.
Signed on the inside.
Notes: Shipping is not included. We'll make contact with you to arrange shipping options when your order is ready to dispatch.
We also accept payment in Euros.