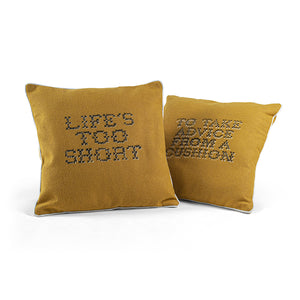 Currently Out of Stock
Are you fed up with soft furnishings trying to express feelings on your behalf? Then let these stencilled cushions make that clear. They come as a pair but might not match as they're painted on what gets found in the charity shop.
Comes as a set of two.
Notes: A small shipping charge will be added to this order. This item is unlimited. Releases may be staggered if demand outstrips production.
We also accept payment in Euros.