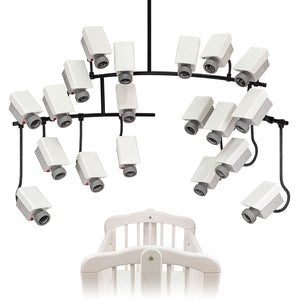 Currently Out of Stock
Banksy has created the ultimate ceiling mounted stimulus toy to prepare your little one for the journey ahead - a lifetime of constant scrutiny both state sanctioned and self imposed.
Doesn't rotate very well, some self assembly required.
Notes: Shipping is not included. We'll make contact with you to arrange shipping options when your order is ready to dispatch.
We also accept payment in Euros.