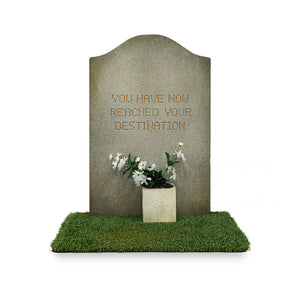 Currently Out of Stock
What do you buy for the person who has everything? A 230kg reminder that you can't take it with you. Hand carved by Banksy in a slab of Portland stone.
Collection only – from the quarry.
Notes: Shipping is not included. We'll make contact with you to arrange shipping options when your order is ready to dispatch.
We also accept payment in Euros.