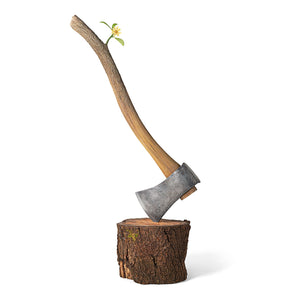 Currently Out of Stock
Made in collaboration with Spanish artist Escif this hand made tool with a happy ending makes a fine decorative companion to fireside or radiator.
Made from polymer resin so not much good for actually chopping wood.
Signed.
Notes: Shipping is not included. We'll make contact with you to arrange shipping options when your order is ready to dispatch.
We also accept payment in Euros.