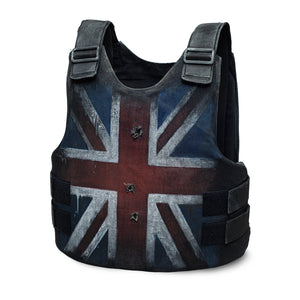 Currently Out of Stock
A version of the 'John Bull' English gents waistcoat updated for modern times. This customised body armour is capable of stopping bullets up to .45 calibre and is fully stab proof, yet not machine washable.
As worn by Stormzy at Glastonbury festival (because it's very dangerous there).
One size only.
Notes: Shipping is not included. We'll make contact with you to arrange shipping options when your order is ready to dispatch.
We also accept payment in Euros.