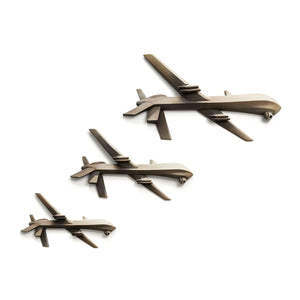 Currently Out of Stock
An updated version of the classic 70's design classic of three flying ducks – this relief wall decoration depicts a fleet of unmanned predator drones descending in formation.
Comes as a set of three.
Hand painted resin and signed.
Notes: Shipping is not included. We'll make contact with you to arrange shipping options when your order is ready to dispatch.
We also accept payment in Euros.